Gold shell suit ideas that light-up any fancy dress costume party
August 11, 2019
When hosting an 80s shell suit event or attending one, few party costumes are as flexible as the gold shell suit look – the look is easy to source and even easier to pull off!
The best part of a gold-themed 80s shell suit party is that you really don't need to scurry around town to find the perfect shell suit costume. Ideally, a gold shell suit top and trouser is what you should be wearing. But that could be boring for some of us! Here are some fancy dress costume ideas that feature both shell suits as well as gold-inspired themes.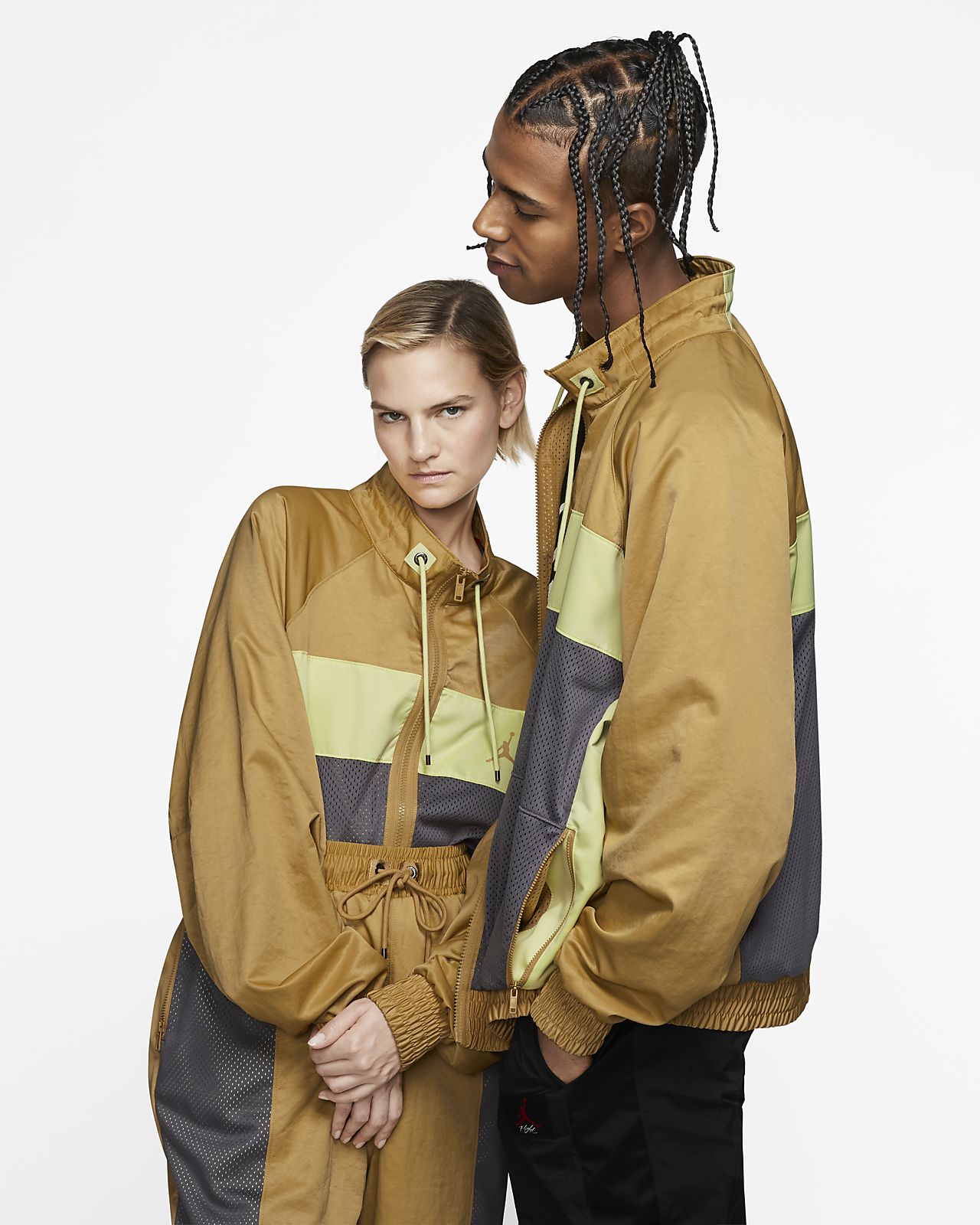 High and low-end gold shell suit ideas
Being part of an 80s shell suit costume party doesn't have to be something that'll set you back hundreds of pounds. If you know where to look and what to look for, you could equip yourself with a relatively cheap fancy dress costume that makes you fit right in. But even if you aren't on a strict budget watch, the trick is to search for shell suits that deliver value for money.
There's no dearth of choices when it comes to high-end versions of the gold shell suit. If you are willing to break the bank – just a little! – and splurge on a one-off purchase of an 80 s shell suit, then perhaps an Adidas Originals ObyO Jeremy Scott Gold Plaque Tracksuit might be just what you are looking for. And if you are indeed a shell aficionado, your shell suit costume will pair perfectly with a pair of Adidas JS Wings Gold Men's Shoes.
Be daring
Once again, this combo is not for the faint hearted or the slim-walleted amongst us. While these shell suits will certainly turn heads, they'll also turn your wallet inside-out as this fancy dress costume could cost upwards of a thousand quid!
But then again, what good is wearing a gold shell suit if you can't make a lasting impression!
If your 80s shell suit party isn't a "strictly all gold" affair, but one that has a gold themed undercurrent, then a blue shiny polyester shell suit might just make the cut. The zip-up jacket with purple and pink stripes comes with a matching trouser with an elasticated waist. To add your "gold theme", just put on a cheap golden costume chain and a gold baseball cap and black sneakers.
For under £30 you'll have a fancy dress costume that'll be the envy of all your friends and other party-goers!
His + Hers Gold Shell Suit to go!
Couples typically love to compliment what they wear for fancy-dress events. So, if you and your "other half" are in search of a shell suit costume that will make both of you look good, then why not go for the Hip Hop Ladies and Mens Gold shell suit jacket and matching trouser combo. In keeping with the gold fancy dress costume theme, you and your partner can cap your look (pun intended!) with gold Shanxing Snapback Caps to match.
The best part of this dress ensemble is that this 80s shell suit look won't set you back more than £30 a piece!
Looking to move away from the "gangsta" look gold shell suit to something more "respectable"? Why don't you both set your sights a little higher – in the air? You could easily pull off a spectacular gold-themed 80s shell suit look by dressing up as air crew members. The navy blue shell jackets and matching trouser of a captain and skirt of a stewardess is the ideal His/Her fancy dress costume.
Add gold strips and shoulder bars to get on-side with your gold-theme. You could even wear gold-laced caps to complete that look. And while this particular costume isn't 100% based on a gold shell suit, your host will definitely not take offence. But you can also substitute the jacket with a golden 80s shell suit top, and you both will still be perfectly air-worthy.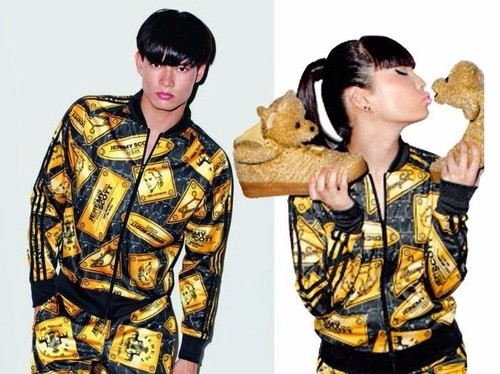 The athleisure gold shell suit
Sports fans looking for a fancy dress costume to match their favourite hoop game can also rest easy when it comes to gold-themed choices. Nike's gold-themed Jordan Wings Jacket and matching trouser combo makes it look as though you've just walked off the basketball field from a workout session.
And while this 80 s shell suit will fit in well with any gold-themed party, it can equally serve as casual wear to hang around at the mall or run some household chores around town. The dazzling gold satin fabric that these shell suits are made from will certainly turn heads. But then again, if you are comfortable in what you wear, it really won't matter who gives you a second look.
And if you wear this gold shell suit to a fancy-dress party, the whole idea is to draw attention to your skins – isn't it?
Links [i] [ii] [iii] [iv] [v] [vi] [vii]
[i] https://www.ebay.com/itm/Adidas-Originals-ObyO-Jeremy-Scott-GOLD-PLAQUE-TRACKSUIT-PANTS-TROUSERS-KINGSMAN/122785730993?
[ii] https://www.amazon.com/adidas-Wings-Shoes-Metallic-b35651/dp/B00VVS131U
[iii] https://www.amazon.co.uk/Fancy-Dress-ILFD4528L-Shell-Large/dp/B00J5NEO1Y/
[iv] https://www.amazon.co.uk/Ladies-Gangster-Jacket-Fancy-Accessory/dp/B01IRDK7RM/
[v] https://www.amazon.co.uk/Shanxing-Snapback-Caps-Flat-Baseball/dp/B01K459UE2/973XQ2T
[vi] https://www.partypieces.co.uk/captain-costume-1.html
[vii] https://www.nike.com/gb/t/jordan-wings-basketball-flight-suit-jacket-X3b0Bs/AV1302-056
Five Vintage Shell Suit Styles That Took The World By Surprise!
Seven retro shell suit jacket classics that will take your breath away
Find 1980s shell suit tops, and where to buy neon fitted suits
Pulling the shell suit 90s style look – Casual and work wear
Wear a vintage shell suit and show your fashion-forward savvy